What is Green Growth?
Before explaining the meaning of Green Growth we need to explaine the meaning of Green Economy.
Green Economy aims at reducing environmental and ecological risks and sustainable development thus resulting with protection and not degradation of the environment. The 2011 UNEP Green Economy Report argues "that to be green, an economy must not only be efficient, but also fair.  Furthermore the International Chamber of Commerce defines green economy as  "an economy in which economic growth and environmental responsibility work together in a mutually reinforcing fashion while supporting progress on social development"
Green growth is a term to describe a path of economic growth that uses natural resources in a sustainable manner. This term is used globally to provide an alternative concept to typical industrial economic growth.
Green growth does not represent a replacement for sustainable development. Rather, it provides a practical and flexible approach that is used to achieve concrete, measurable progress across agricultural and environmental areas while taking into account the growth dynamic of economies. The end result of green growth strategies is ensuring that the natural assets can deliver their full economic potential on a sustainable basis.
Green Growth Platform (GGP) is a non-governmental organization formed by young professionals from the Republic of Macedonia with a purpose of empowering the concept of green growth in all segments of the Macedonia national economy as well as in the economies in the region. GGP is focused on three main pillars: agriculture and rural development, environment and innovations. All of the three pillars are based on two horizontal functions: sustainability and EU compliance.
---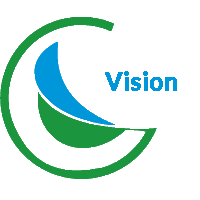 "Becoming a major counterpart for the domestic and regional economies and the governments with an aim to empower the concept of green growth"
"Achieving higher economic growth and better standard of living for the people based on sustainable business models and credible governmental measures in compliance with EU policies by using education and training, modern information technologies and onsite demonstration as paramount tools"
---
Team
GGP team is consisted of young professionals specialized in each of the pillars explained above. These are individuals that are currently working professionally in their area of specialization but have decided to devote significant part of their time to provide knowledge and support for empowering the concept of green growth. A specialized team of experts both domestic and international, and senior consultants  from areas like economy, agriculture, wood technology, programming, philosophy etc. support each other and the GGP platform to achieve its strategies.