Project Leader
Green Growth Platform (GGP) is a non-governmental organization formed by young professionals from the Republic of Macedonia with a purpose of empowering the concept of green growth in all segments of the Macedonia national economy as well as in the economies in the region. GGP is focused on three main pillars: agriculture and rural development, environment and innovations. All of the three pillars are based on two horizontal functions: sustainability and EU compliance.
Project Partners
GAK Educational, Research and Innovation Public Utility LLC
GAK has extensive experience in creating and implementing projects in the area of climate change mitigation. Their extensive experience in general project work guarantees high quality performance in requested logistical support. As an organization that communicate with farmers on daily basis, GAK promises successful identification of the most suitable onsite training fields. For more information go to www.gak.hu
Discovery R&D Center Nonprofit Kft.
DRDC team consisted of internationally proved scientists and practitioners in the area of soil science guarantees high quality training. Additionally, the knowledge and experience of DRDC promises development of curriculum and Handbook that is adopted to farmers' needs and educational level. For more information go to www.discoveryltd.eu
Foundation "Pro Scientia Naturae" Senta
PSNA the knowledge and experience promises high quality performance in choosing the right "field labs".Their long experience in communication with farmers and implementing projects in the area of agriculture guarantees choosing the right farmers that will contribute for future dissemination of the acquired techniques through this project. For more information go to www.proscnat.tanuljkertesz.hu
National Agricultural and Food Centre Department
of Soil Science and Pedogeography
VUP team consisted proved scientists and practitioners in the area of soil science guarantees high quality training in the partner V4 country (SK). Additionally, the knowledge and experience of VUPOP promises valuable contribution in the development of curriculum and Handbook that is adopted to farmers' needs and educational level. For more information go to www.nppc.sk
Mendel University in Brno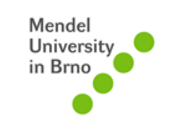 MENDEL team consisted proved scientists and practitioners in the area of soil science guarantees high quality training in the partner V4 country (CZ).Additionally, the knowledge and experience of MENDEL promises valuable contribution in the development of curriculum and Handbook that is adopted to farmers' needs and educational level. For more information go to www.mendelu.cz